Introduce Postcode
Introduce your Postcode
Tell us where you are
Check stock availability
Know your delivery options
Get faster checkout
Track your order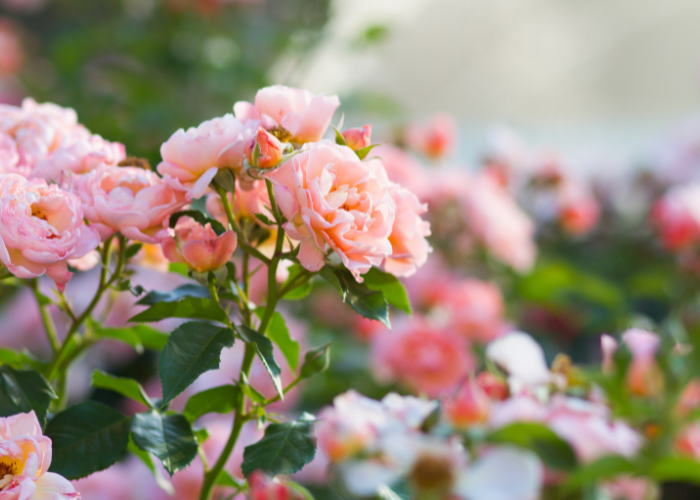 Roses are one of the best garden plants! And to be honest it makes complete sense, they are not only stunning but also bring such a classy look to your garden!
We have a fantastic range of climbing, bush and patio roses in stock for you to choose from, making all your rose dreams and wishes come true!
We offer some of the best colours and fragrances, we assure you that you will find your perfect rose.
Climbing roses
First step is picking which type of climbing rose you desire, depending on where you are going to plant it

Sunlight, space to grow and soil type are 3 of the main variants to take into account

Remove stones or weeds, as this will prevent the climbing of the rose

If you're training against a wall or fence, allow 50cm between it and the base of the plant

Soak your rose before planting it into the soil. Either give the plant a fair watering if it is potted or leave to soak in a bucket of water for a couple hours if it is bareroot.

Once you begin digging, you want a hole approximately twice the width of the plant and also give an additional 5 inches of depth. Break up any clotted soil to allow the roots to disperse!

Sprinkle any surface the roots will come into contact with lightly with Rootgrow to encourage healthy roots!

Make sure your rose is watered when needed and is held securely on your trellis or structure

Climbing roses need 1or 2 metres between eachother depending on the size

Prune and water when necessary, even add fertiliser if needed!
Bush rose
Choosing your rose, depending on the positioning is the first key fact!

Bush roses require 6/8 hours of daylight each day, to gain the best results

The whole you plant your rose in needs to be deep enough and wide enough to allow the plant's roots to be comfy as such. The area needs to have good drainage,so they dont die!

Mix a generous amount of garden compost, peat moss, or other organic matter with the soil that was removed from the planting hole.

The roses crown should be ground level, if youre in a cooler climate you can lower this by a couple inches

Fill the whole with the mixture we stated above and add a slow-release fertilizer.

Water thoroughly, and then finish filling the hole with the remaining soil

If you wanted a row of bush roses, make sure to leave a 3 feet gap space

Prune and water when necessary, even add fertiliser if needed!
Patio roses
Choose what size patio rose you desire, the smaller size patio rose bushes are ideal low maintenance plants, great for smaller gardens and perfect for container growing!

Patio roses are also fantastic for borders and beds, make sure wherever you plant it has a good amount of daily sunlight and also is sheltered from the wind!

A little while before planting your rose, water it thoroughly. Create a mix of soil, compost and organic rose food in a separate container.

Dig a whole 2 or 3 times the width of your container and make sure the containers allows a good amount of drainage too

Pat the soil around the rose but not too tightly to allow it to breathe!

Feed, water and prune when necessary!
If you need any further advice or guidance dont hesitate to pop in to one of our UpCountry stores, one of our friendly staff memebers will be happy to give you a helping hand!