Introduce Postcode
Introduce your Postcode
Tell us where you are
Check stock availability
Know your delivery options
Get faster checkout
Track your order
Opening Hours
Mon-Sat: 9am - 5.30pm Sun: 10am - 4pm
A magical place
UpCountry was born in 2014 when our original Scaynes Hill branch opened its doors as a nursery offering a small selection of homegrown plants and gardening supplies to the local area.
A few years down the line and we've developed into a family-run garden centre like no other! We pride ourselves on offering a unique garden shopping experience for our customers. Our family and pet friendly stores offer something fascinating for everyone, whether it's exploring our London bus at our Scaynes Hill branch, or meeting Timmy the cat at Stone Cross there's never a dull moment at UpCountry!
Both our garden centres provide the perfect place to shop and browse our vast selection of plants, local farm produce, gardening and pet supplies. Or simply as a place for a day trip out with the family.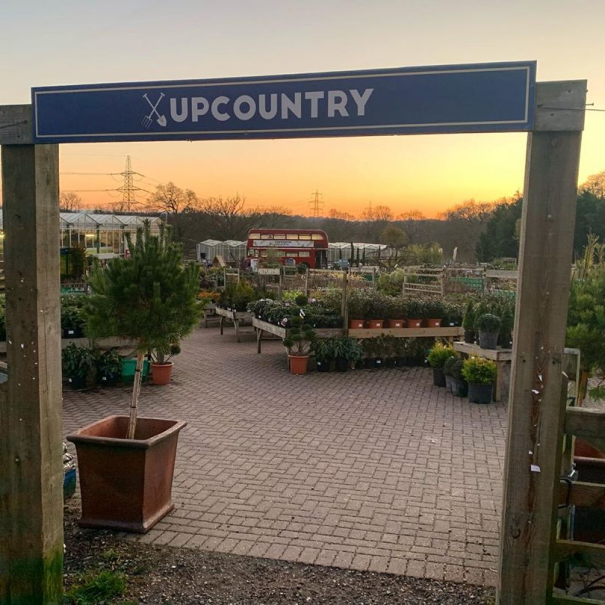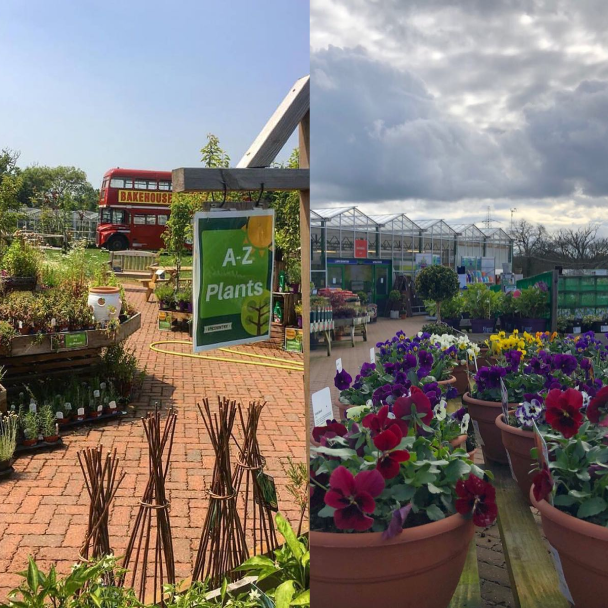 Everything for your garden
Our friendly and helpful staff are passionate about all things UpCountry and are always on hand to offer their huge wealth of gardening and pet knowledge.
Our primarily British grown plants will give your garden a splash of colour. We sell a wide variety of plants, including, herbaceous, bedding plants, trees, bulbs and seeds. Alongside these, we offer everything you need to make your garden the best it can be. This can be anything from terracotta pots, to compost and plant supplements, or magnificent garden furniture for those summer evening BBQ's. We want to work with you in creating your dream garden.
We care about your furry & feathered friends!
Bring your furry friends along to browse our large pet section, which offers a wide selection of toys, treats, feeds and accessories. If you have poultry, goats and horses we also have most feeds in stock too. If you're a horse lover then Scaynes Hill is the place for you, with our very own riding and country store located on site selling all things equine; footwear, rugs, riding clothing, equipment and more!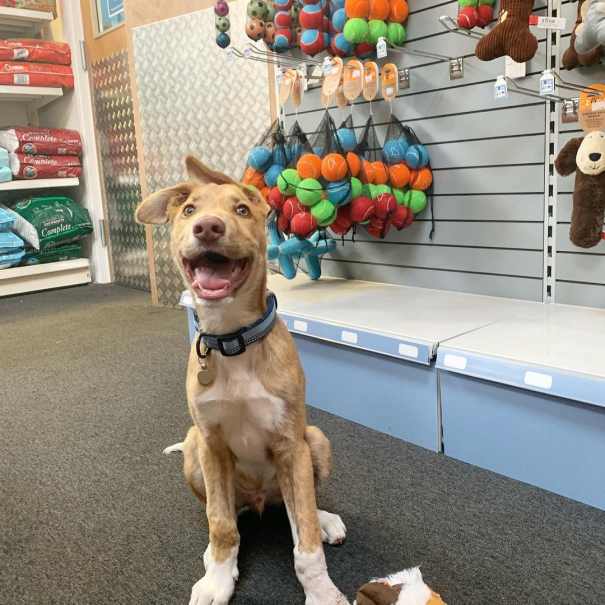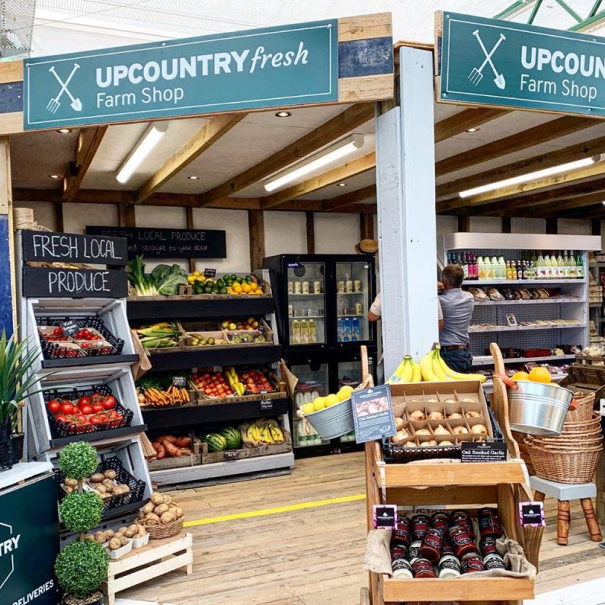 Fresh from the farm
Enjoy the tastes of Sussex with UpCountry Fresh. Nestled inside both our garden centres, our rustic farm shop offers a wide range of local produce, most of which is homegrown here in Sussex. We are passionate about top quality produce. We continue to build relationships with local suppliers and farmers, so we have an ever changing range of delicacies.
You'll find delicious seasonal fruit and vegetables, dairy and meat. Our pantry section offers delicious sweet treats, jars, organic teas, coffees & beverages. Our Scaynes Hill branch has a fantastic selection of alcohol including local beers, wines and gins.
Our delivery service means you can get weekly or one off deliveries of organic veg boxes straight to your door, or if you have something specific in mind why not build your own box and get it delivered any time that suits!
Relax & unwind at the Bakehouse Cafe
When you have shopped to your heart's content, you can head to the Bakehouse Kitchen. Our delightful cafes serve up some of the best brunch in Sussex. Both cafes provide a comfortable spot to rest your feet and offer everything, from an early breakfast to a hearty burger or even a quaint afternoon tea. The cafe prides itself in producing great quality meals and an even greater taste!