Introduce Postcode
Introduce your Postcode
Tell us where you are
Check stock availability
Know your delivery options
Get faster checkout
Track your order
Breakfast
Served 9am - 11.30am
Full English 
Bacon, Sausage, Egg, Tomato, Flat Mushroom, Beans, Toast Butter
Big Breakfast 
All the above but double on any three items!!
Vegan Breakfast (V) 
Bubble and Squeak, Beans, Flat Mushroom, Tomato, Avocado, Toast, Vegan Spread.
Meaty Wrap 
Egg, bacon, Sausage, Grated Cheddar, Tortilla Wrap
Eggs in a Nest (V) 
Eggs, Avocado, Toast, Butter
Eggs Benedict 
Eggs on an English muffin, hollandaise sauce, ham and spinach
Pancakes
Your choice of banana or blueberry
Toast 
Marmalade, Jam, or Marmite
Kids Breakfast 
Sausage, Egg, beans and Toast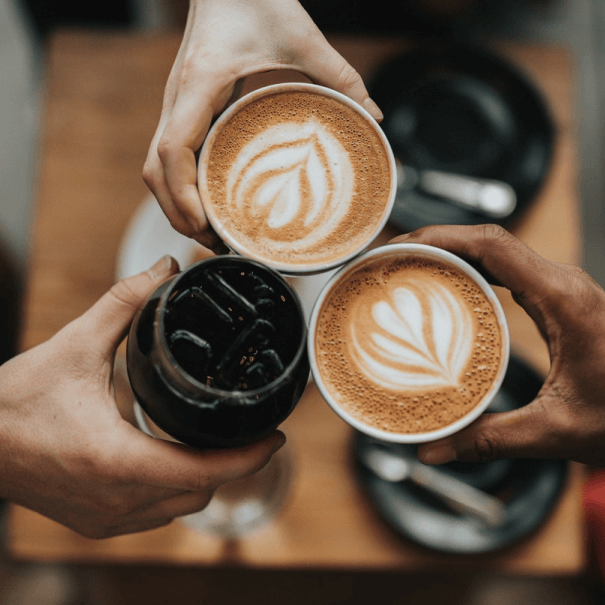 Coffee
REG | LARGE | GRANDE
(Topped with whipped cream & marshmallows)
Time for tea
Sussex Afternoon Tea 
For two to share, it comes with finger sandwiches, cake, scones, cream and Sussex strawberry jam, served with Tea.
Cream Tea
Scone, Sussex Strawberry Jam & Clotted Cream
Tea Selection 
English Breakfast, Earl Grey, Speciality Brew
Cake Selection
Choose from our daily selection of homemade cakes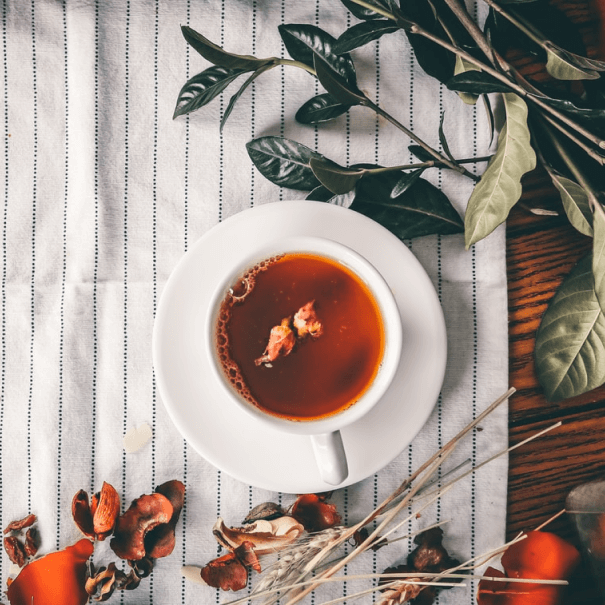 Brunch
Served all day
Bacon Sandwich 
Thick Bacon served on thick cut Farmhouse White or Granary Bread
Sausage Sandwich 
Luxury Sausages inside two slices of fresh bread
Bakehouse Brioche 
Bacon, Egg, Grated Cheese, Hot Onion Chutney inside a Brioche Bun
Sandwich board
Served from 11.30am
All are served with a dressed side salad while sandwiches are available on Farmhouse White, Granary Bread or Gluten Free Bread.
Brie & Bacon Panini 
French Brie, Smoked Back Bacon & Sussex Farmhouse Chutney
Mushroom Panini (V) 
Flat Field Mushroom & Grated Cheddar Cheese
Tuna Melt Panini 
Tuna Mayo with Melted Mature Cheddar Cheese
Ham Sandwich
As you would expect! Piccalilli & Kentish Ham
Cheese Sandwich (V) 
Mature Cheddar Cheese, Sliced Salad Tomatoes and toasted
Chicken Caesar Wrap 
Chicken, gem Lettuce, Caesar Dressing and Parmassan in a tortilla wrap
Haloumi and Pepper Wrap (V)
Haloumi, Pepper, Spinach in a tortilla wrap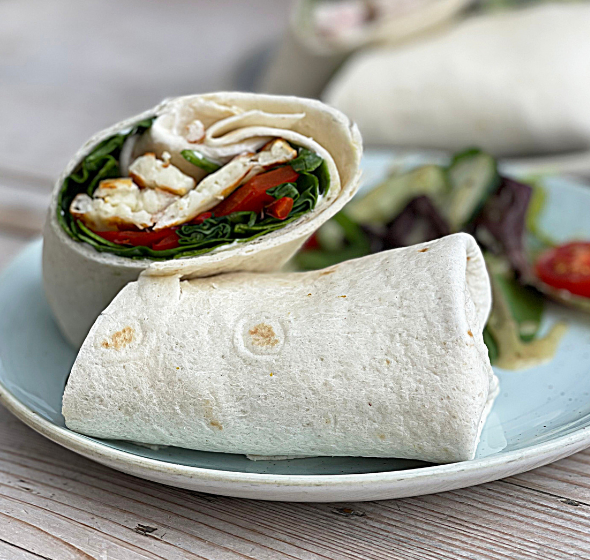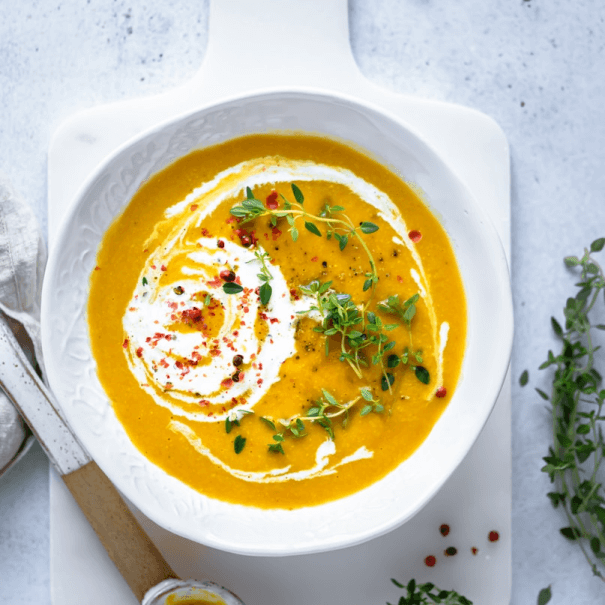 Bakehouse bites
Served from 11.30am
Bakehouse Kitchen Soup & Farmhouse Bread 
Bakehouse Kitchen Soup & Farmhouse Bread
Handmade Sausage Roll 
Baked by our team in the Bakehouse Kitchen
Ploughmans
A selection of cheeses, breads, ham, pickles and Apple
Jacket Potatoes and Loaded Skins
A crispy skin and fluffy inside, the perfect jacket potato comes with a choice of fillings:
Classic (V) - Mature cheddar Cheese & Beans 
Veggie Chilli (V) - Four Bean Salad, Red Onion, Seasoning
Prawn - Prawns in classic marie rose sauce 
The Chilli One (vegan) - Smokey Three bean Chilli 
Loaded Potato Skins - Bacon and Grated Cheese 
Vegan Skins - Avocado, Spring Onion, Onion Chutney 
Veggie Skins - Tomato, Cheese, Spring Onion
Salads
Nicoise Salad 
Tuna, New Potatoes, Green Beans, Egg, Black Olives, tossed in a mixed leaf salad, served with a french dressing
Classic Caesar Salad 
Baby Gem Lettuce tossed with crispy bacon, torn free range Chicken, grated parmesan and a classic Caesar dressing. All topped with homemade croutons. Veggie option available
Greek Salad
Choice of Chicken, Prawn or Haloumi feta cheese on a bed of mixed salad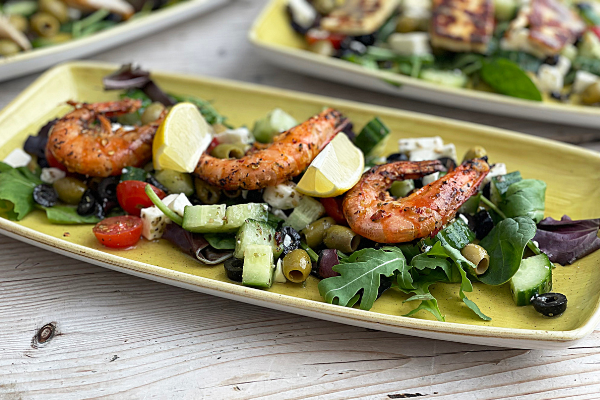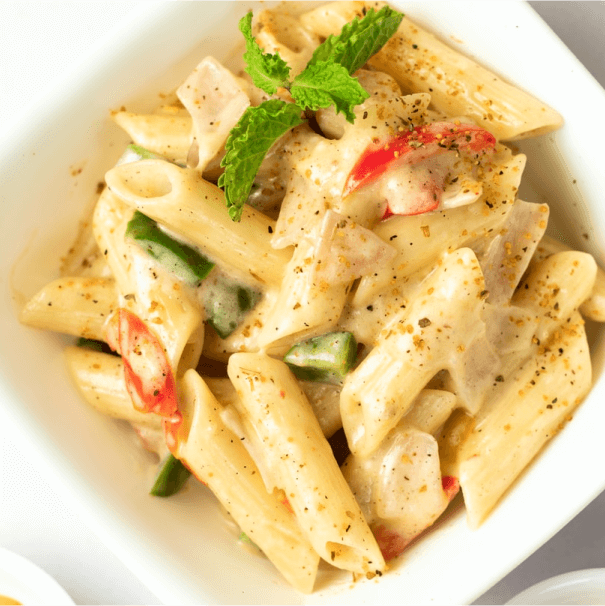 The Main Event
Served Served from 11.30am
Sussex Ploughmans 
Brighton Blue Cheese, Mature Cheddar, Kentish Ham, Sussex Piccalilli, Pickled Onion, leafy salad, Wedge of Bread, and Apple.
Ham, Egg & Herb Pots 
Carved Ham served with fried Sussex Free Range eggs, grilled tomato and herby crusty potatoes
Fish Finger Sandwich 
Luxury Fish Fingers, Gem Lettuce, Tartar Sauce, served in Brioche Bun alongside Heby Potatoes.
The Bakehouse Burger 
Toasted Brioche Bun, Steak Burger, Smoked Back Bacon, Melted Mature Cheddar Cheese, Tomato, Little Gem Lettuce, Gherkins, & Hot Onion Relish served with Herby Potatoes.
Bird in a Bun 
Grilled Free Range Chicken Breast, Smoked Back Bacon, Melted Cheddar Cheese, BBQ Sauce, Tomato, Little Gem Lettuce all served ina Brioche Bun. Complete with Herby Potatoes 
Falafal & Spinach Burger 
served in a Toasted Brioche bun with sliced tomatoes and baby gem lettuce. Accompanied by Herby Potatoes and Hot onion relish 
Spicy Pork Burger
Chilli Pork Burger, Cheese, Gem Lettuce, Tomato, Mayo served with Herby Potatoes and a side salad. 
Sausage & Mash
Classic British Sausages and Mash with Onion Gravy. 
Mac 'n' Cheese served with Garlic bread and a side salad. Why not add a bacon topper for an extra £1?h 
Add Bakehouse Wedges to any of the dishes above 
Cold drinks
Served all day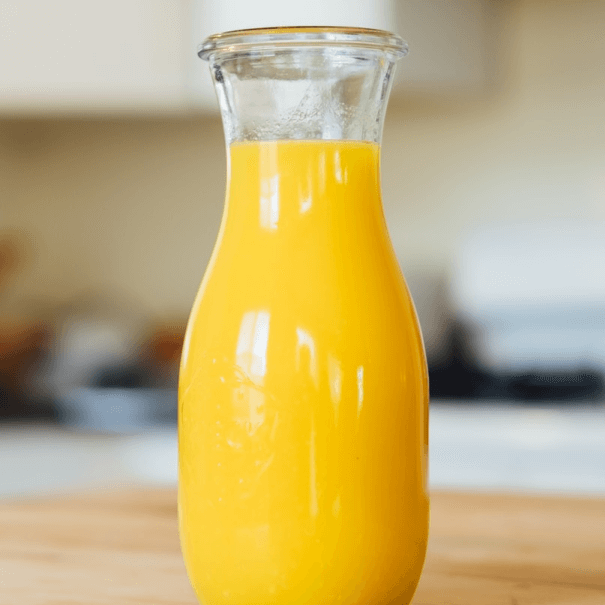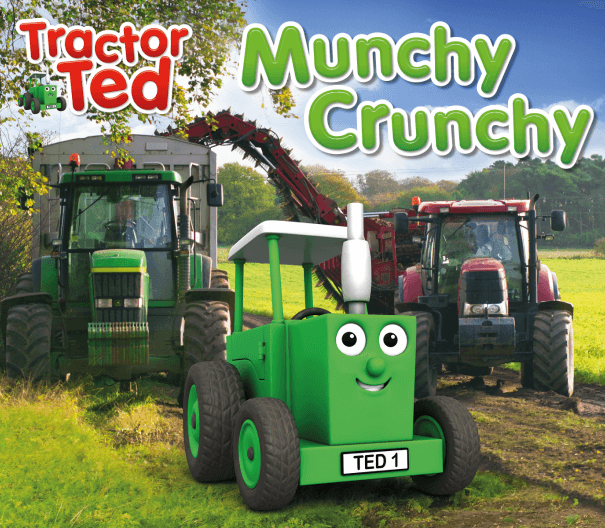 Tractor Ted
KIDDIES MENU
Tractor Ted Kids Pick & Mix Lunchbox |
£4.95
Choose any 5 items from the following:

Cheese or Jam Sandwich
Fruit Portion
Pom-Bears
Funtime Fruit Pack
McVities Mini Gingerbread
Yeo Valley Strawberry Yoghurt
Hydra Fruit Juice
Please just pick your item from our fridge and bring to the till.
Kidies Meals
Ham, Egg and Herby Pots
Ham and Egg on a bed of Herby Potatoes
Kids Fish Fingers 
Fish Fingers, Baked Beans and Herby Potatoes
Kids Jacket 
Jacket Potato with a choice of Baked Beans, Grated Cheese, Tuna Mayo. Served with side salad.
served with Herby potatoes and Baked Beans.
Penne Pasta 
Penne Pasta, Cherry Tomato, Tomato Sauce, Herbs and Seasoning.
Small portions of adult meals available, just ask!