Introduce Postcode
Introduce your Postcode
Tell us where you are
Check stock availability
Know your delivery options
Get faster checkout
Track your order
During your recent trip to our garden centre, you may have noticed a lot of building work taking place behind our cafe. Well, lots of exciting things have been happening behind the scenes here and we're pleased to announce our next venture that's only just around the corner.
In a few weeks' time, a brand new building will be born at UpCountry, which is soon to be our new events venue! Following the success of some smaller events we've hosted, throughout the last few months, we wanted to expand our horizons and host some bigger and better events, which will run seasonally throughout the year. (You'll find out about these very soon).
Our first event kicks off on September 2nd, The Freshtival and Makers Market will bring together and support local independent artisan producers and creators to reach local customers. Our new style pop-up style event will showcase a wide range of truly unique traders offering quality, handmade, artisan goods, delicious food & drink and amazing art & crafts.
This will be a free event, and we're hoping to host around 50 stall holders, all with something impressive to offer. There will be more information to follow soon but make sure you keep the 2nd of September free in your diary, as it's not to be missed!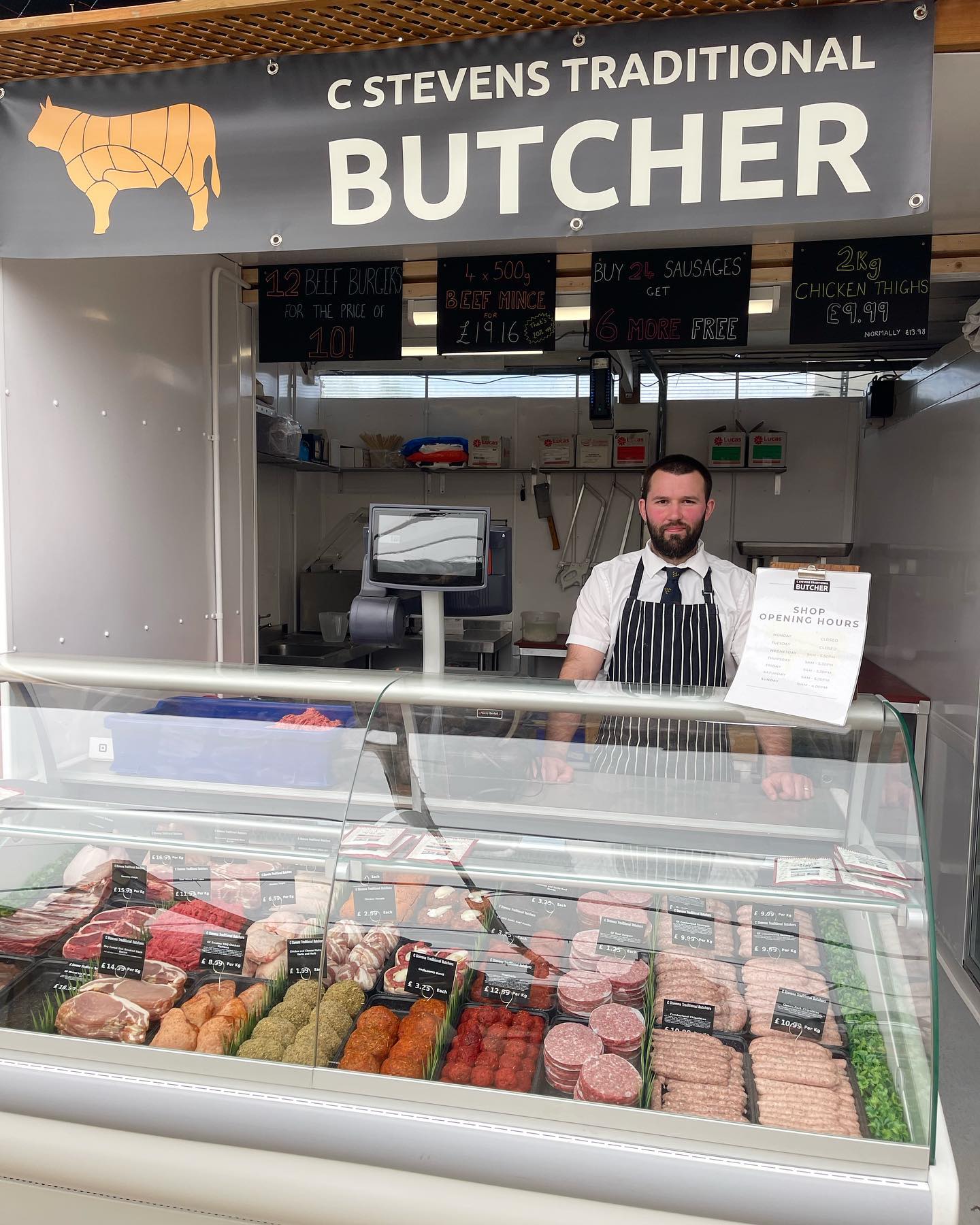 We're excited to announce the opening of our brand new butchers shop at Stone Cross. C Stevens Butchers has opened his second shop at UpCountry Stone Cross and it promises to deliver some of the best tasting meat in Sussex. (Stated on real reviews).
C Stevens Butchers was established just over 2 years ago, and is a small, family run business with a shop within UpCountry Stone Cross Garden Centre, Pevensey. They also have a dedicated butchery unit in Herstmonceux, East Sussex where, using traditional methods, they cut and prepare meat from carcasses.
They quote 'Our aim is to work alongside local farms to get their fresh, local produce direct to your kitchen. We believe in shopping locally and supporting local businesses; with every purchase you make with us you are supporting our small business and local farmers in Sussex.'
'By only using local suppliers and serving local people within our community we aim to keep each animal's carbon footprint as small as possible. The farms we use operate to the highest animal welfare standards and minimise the distance the animals travel by using local abattoirs.'
They proudly only use recyclable packaging to make the process more eco-friendly and limit the amount of plastic and non-recyclable waste being produced.
Craig the friendly owner prides himself on offering the people of Sussex a traditional butcher whilst offering some unique meat products. His lamb and beef 'bombs' have recently gained quite the reputation amongst customers shopping for their bbq supplies, and have been the talk of the town on our social media page.
Please pay Craigs shop a visit next time you're in store and stock up for your next Summer BBQ.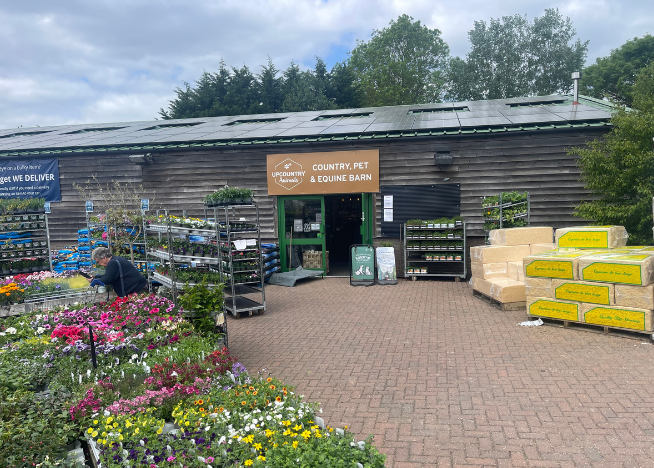 UpCountry, in Scaynes Hill have recently installed new solar panels which could help the country store thousands of pounds a year in energy bills, and they're encouraging other businesses in Sussex to do the same.