Introduce Postcode
Introduce your Postcode
Tell us where you are
Check stock availability
Know your delivery options
Get faster checkout
Track your order
We have the biggest gonk display in the whole of Sussex, you have to come and give us a visit!
Gonks have become a fast-growing trend amongst the Christmas scene, and are becoming a popular decoration across UK households! Probably because of their charming appearance along with their ability to put a smile on everyone's face! These quirky little creatures look great scattered around your home and not to mention the kids adore them too, some families have started a new craze, instead of the elves sitting on the shelves, their new goal is to build a Gonk family!
So, you may be thinking, what even is a gonk?
Some people think they look like a form of a small funny Father Christmas, others think they look like Christmas gnomes, but it's up to your own imagination! They tend to wear a funny-shaped hat with their cute button noses poking out, they usually wear festive colors, at UpCountry we have every type of gonk you can imagine and can't wait for you to see them all!
Where do gonks actually come from?
Gonks are inspired by gnomes and hobgoblins found in Scandinavian and Nordic mythology. In the old lore, these short, bearded folks would make their home in the houses and barns of farms. If they liked the family they chose to live with, they would protect that family and their land with fairy-like magic, bringing good fortune. If the family disrespected their land or the gonk's home, however, they would become angry and mischievous, playing tricks and creating misery for the humans.
Why not try out an old festive tradition? Leave out a bowl of porridge for the gonks so they can feel part of your festivities too!
How to decorate your home with gonks, if you have gonk fever-
Lifesize gonks ( or close enough!)- These can either go outside your home or at your entrance! They will definitely create the effect you're looking for!
Tree decorations- tiny tree gonks are great for any Christmas tree no matter the theme, they look super cute and add an adorable look to your tree
Gonk ornaments- these are super classy and look great on your dinner table!
Sandbag gonks- these are great as Christmas door stops or just as room deco!
Come and visit our gonk world and fall in love with gonks as much as we are!

Our display is huge, kids will be absolutely fascinated!

Our top 3 selling gonks;
We have our Nordic Fur Gonks - these are super cute and quirky, ideal for any Christmas-themed home. These are the Nordic version of Santa Claus! Only £29.99!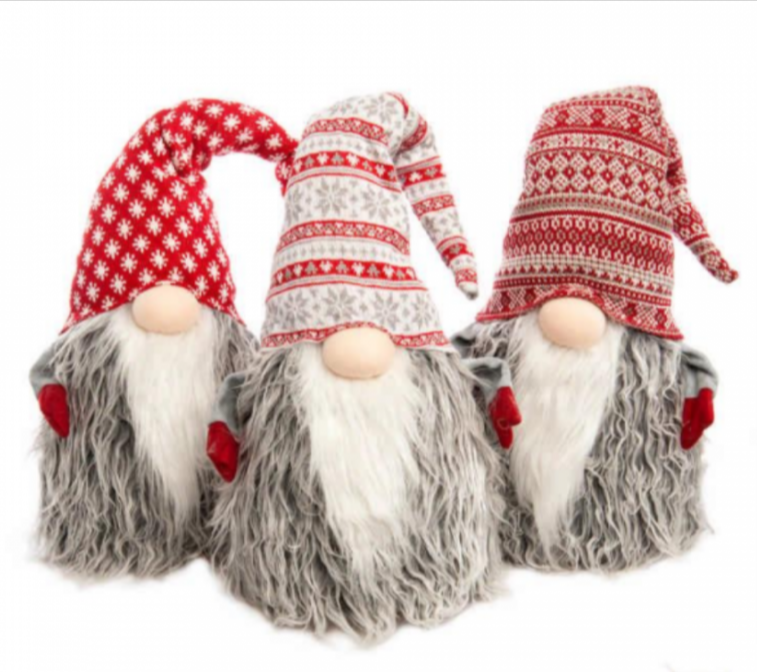 These Hanging Nordic Fur Gonks are ideal for your Christmas tree, they are each wearing a different nordic hat! Only £3.99!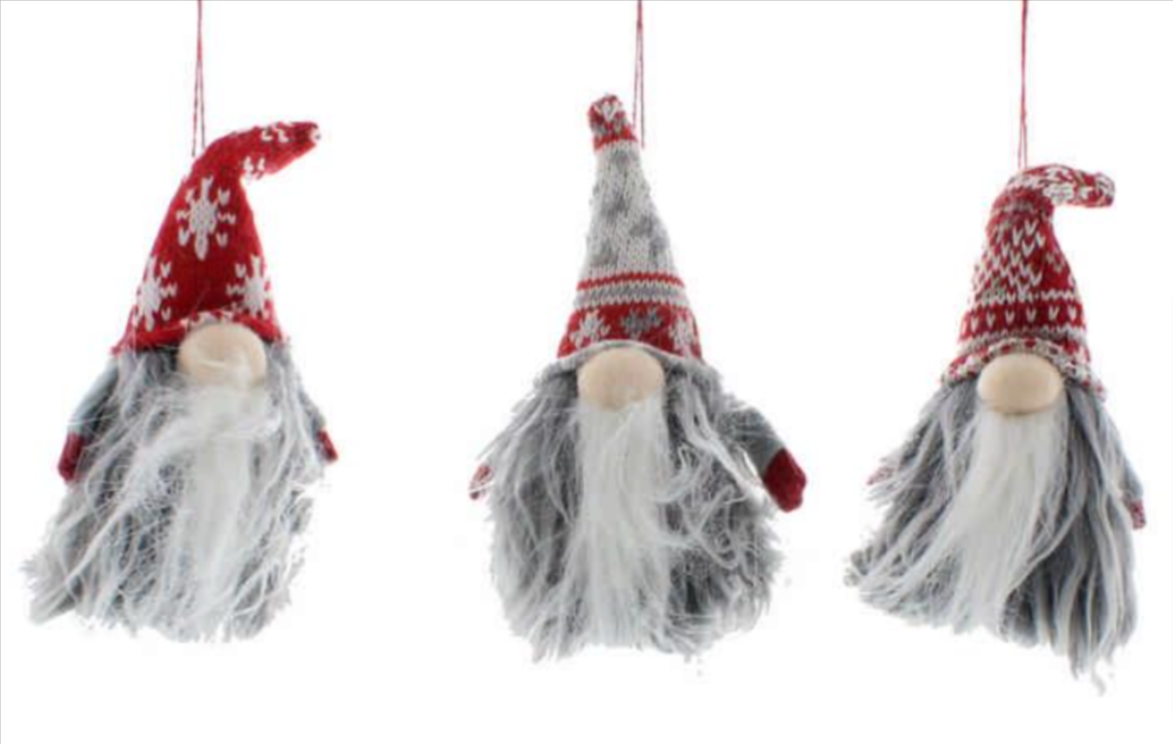 Super cute and funny dangly legged gonks! These look amazing hanging over a mantlepiece! Only £6.99!