Introduce Postcode
Introduce your Postcode
Tell us where you are
Check stock availability
Know your delivery options
Get faster checkout
Track your order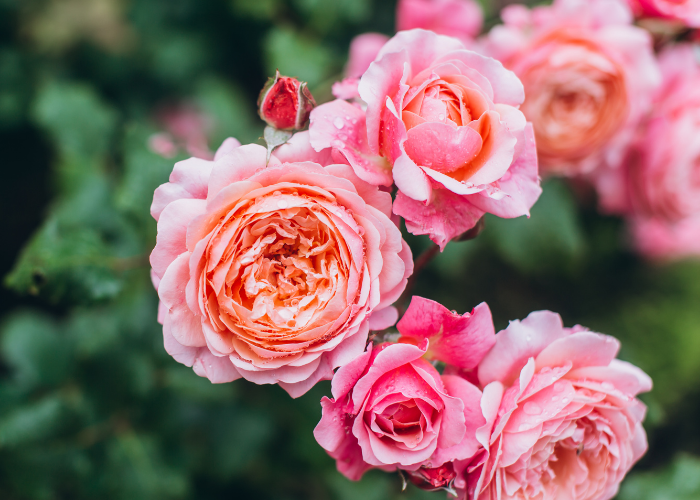 Roses are arguably one of the most popular flowers, loved by everyone globally. The rose has established itself as a strong representation of various different human feelings and events and is most commonly thought of as a symbol of love across the world.
The Rose is 35 million years old and contains nearly 150 different species originating from the northern hemisphere. Here are a few reasons why the Rose has and always will be adored:
Its beauty and fragrance
Colours and combination
There's a rose for every occasion!
You might have seen we're currently holding a Rose festival at UpCountry so we wanted to give you a quick rundown on caring for your roses.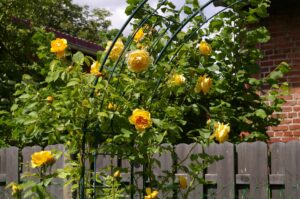 Caring for your Roses
Roses tend to get a bad reputation for being difficult to care for. However, if you're educated on the right way to care for them, it's relatively easy, and the end result is mesmerizing! There are 5 main components involved in growing healthy roses: planting, watering, fertilizing, pruning, and treating diseases and pests.
1. Planting
It's important to choose the right site when you plant your roses. A sunny spot is generally the best. Never plant under trees, as this will lead to root dryness and toxic drip from leaf canopies above, and also attract pests. Preferably somewhere with shelter too in order to avoid cold winds. Some people opt to use plant rose compost when planting as it contains a special formula that secures air for the roots to breathe, excess water drains away and this delivers stronger roots for roses, trees and shrubs.
2. Watering
Roses need plenty of water to stay healthy and bloom properly, especially in the summer. We'd advise for you to water deeply, and onto the soil, not the leaves, to avoid disease. Some people use a mulching technique to retain moisture – this is when you put a sheet of material, or a layer of organic mulch or manure, over the soil.
3. Feeding
We would advise you to feed roses consistently before and throughout the blooming cycle and use fertilizer to support healthy growth. We'd recommend Westland 2 in 1 formula. This is a bundle of 2 bottles, the first of which is a concentrated feed to give a healthier plant with great flowers, and the second is a dilutable formula to give you protection against black spot and other roses maladies.
4.Pruning
We'd recommend you prune your roses to improve flowering and keep them healthy: Different roses require different pruning techniques. Refer to the label of the variety you have purchased for more information or come and visit us and speak to one of our experts who will be able to advise. As a rough guide:
What to look out for when it comes to clipping?
Deadwood: Remove dead wood down to the ground level.
Damaged wood: Cut it back into about 1 inch of healthy wood.
Misplaced stems: Remove stems that are rubbing together, keep one and remove the other.
Suckers: If left to grow suckers will suck the rest of the nutrients from your rose. These canes emerge from below the bulge at the base of the plant and look different to the rest of your bush. They're often smoother, straighter and have a lighter colouring. Removing these will avoid any danger to your plant.
Diseases and pests to watch out for:
Greenfly & Blackfly - Both are sap-sucking creatures that can alter the growth of a rose plant, they produce a sticky substance which is the perfect environment for breeding mould and stunting or killing your plant.
Black spot – Black spot is a fungal disease (Diplocarpon rosae) that seriously affects roses. It results in the development of black spots on the leaves, which eventually causes the leaves to turn yellow and fall off. Not only does it look unattractive it can seriously impact the plant's health. Black spot thrives off heat and humidity e.g hot and rainy summers.
Powdery Mildew – This is another disease caused by humidity, that can have an impact on the health of your rose. The signs to look out for are a powdery white formation on the edge of the leaves.
Rose Rust – Rose rust is caused by fungal spores that are spread in the wind, they can survive throughout the winter causing symptoms to show on your roses in spring, these include orange patches that form over the leaves.
How do I treat these diseases?
Now you know what to watch out for, you can easily treat all of the above using our Rose and Clear Ultra Concentrate It treats and protects the plant for a further 21 days after treatment to prevent reinfestation. Roseclear is available in a 1lt sprayer bottle or as a 200ml concentrate.
Buy Rose products here

Choosing your perfect Rose plant

Now you're practically a rose expert, it's just about choosing the right Rose plant for you. We stock hundreds of varieties at UpCountry that will all be available during the festival. Here are some examples: If you've got a walled garden or a side of the house, how about a nice climbing rose? We stock rambling roses and climbing roses see below: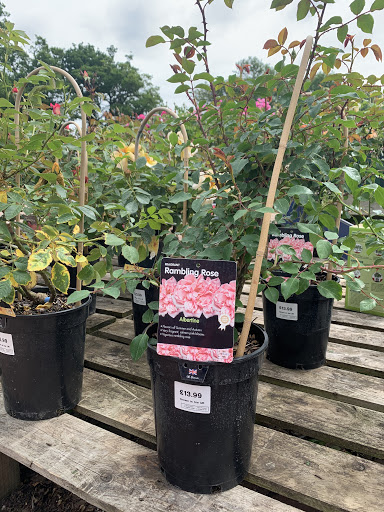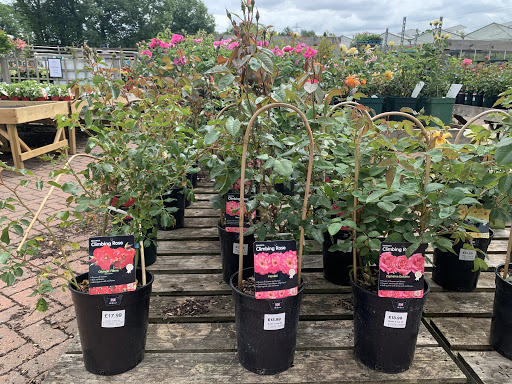 If you've got a nice green space, then check out our lovely bush roses too!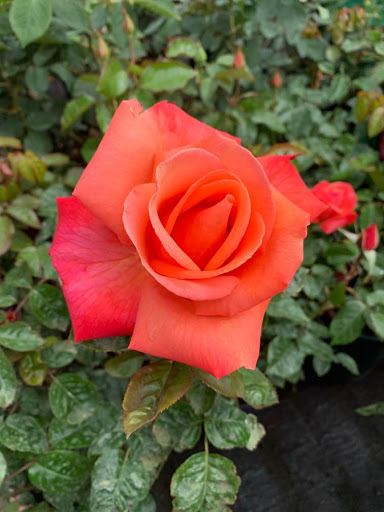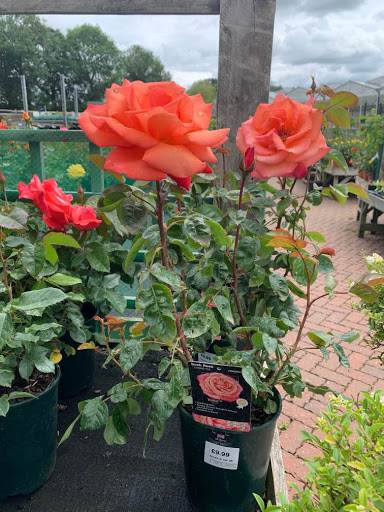 These are just a few of our favourites, but if you want to explore the hundreds more we stock including various gorgeous colours and varieties then pop by asap to avoid missing out!