Introduce Postcode
Introduce your Postcode
Tell us where you are
Check stock availability
Know your delivery options
Get faster checkout
Track your order
What is Peat-Free?
Peat is a natural product. It is formed from partially composted mosses and plants in waterlogged, acidic bogs. These bogs or 'peatlands' are extremely important because they absorb and store carbon; reducing the amount of carbon in the atmosphere is vital to tackling climate change.

Extracting these bogs to get the peat results in carbon being released and although Peat composts are fantastic for fertilising our crops they have a negative impact on our environment, therefore more and more gardeners are opting for 'peat-free' composts. Peat-free potting composts are 100% natural and contain mixtures of various different organic materials that don't harm the environment – e.g. composted bark, coir (coconut fibre), woodfibre and green compost.

The development of peat-free composts has come on leaps and bounds over the last few years and is nor a great alternative. Along with being more 'green', peat-free composts are great for holding moisture well and releasing nutrients slowly and over a long period of time, which is ideal for planters and containers.
Rocket Gro
PEAT-FREE ORGANIC
SOIL IMPROVER, COMPOST & LIQUID PLANT FOOD
New for 2022 we're proud to stock Rocket Gro's peat-free range. The by-product of renewable energy production at their farm in Somerset, our range of composts, soil improving, soil conditioning and natural fertiliser products are for indoor and outdoor plants and gardens. They are high in organic matter, family, pet and worm friendly, and loved by nature. 100% Peat-free! Bio-active gardening wonder products delivered to your door!!
Rocket Grow produce 100% Organic, chemical free and peat-free composts, soil improvers, mulch and liquid plant feed are the perfect combo for healthy soil and sustained plant growth. No matter what you're growing, support it with RocketGro. Entirely animal product free & natural.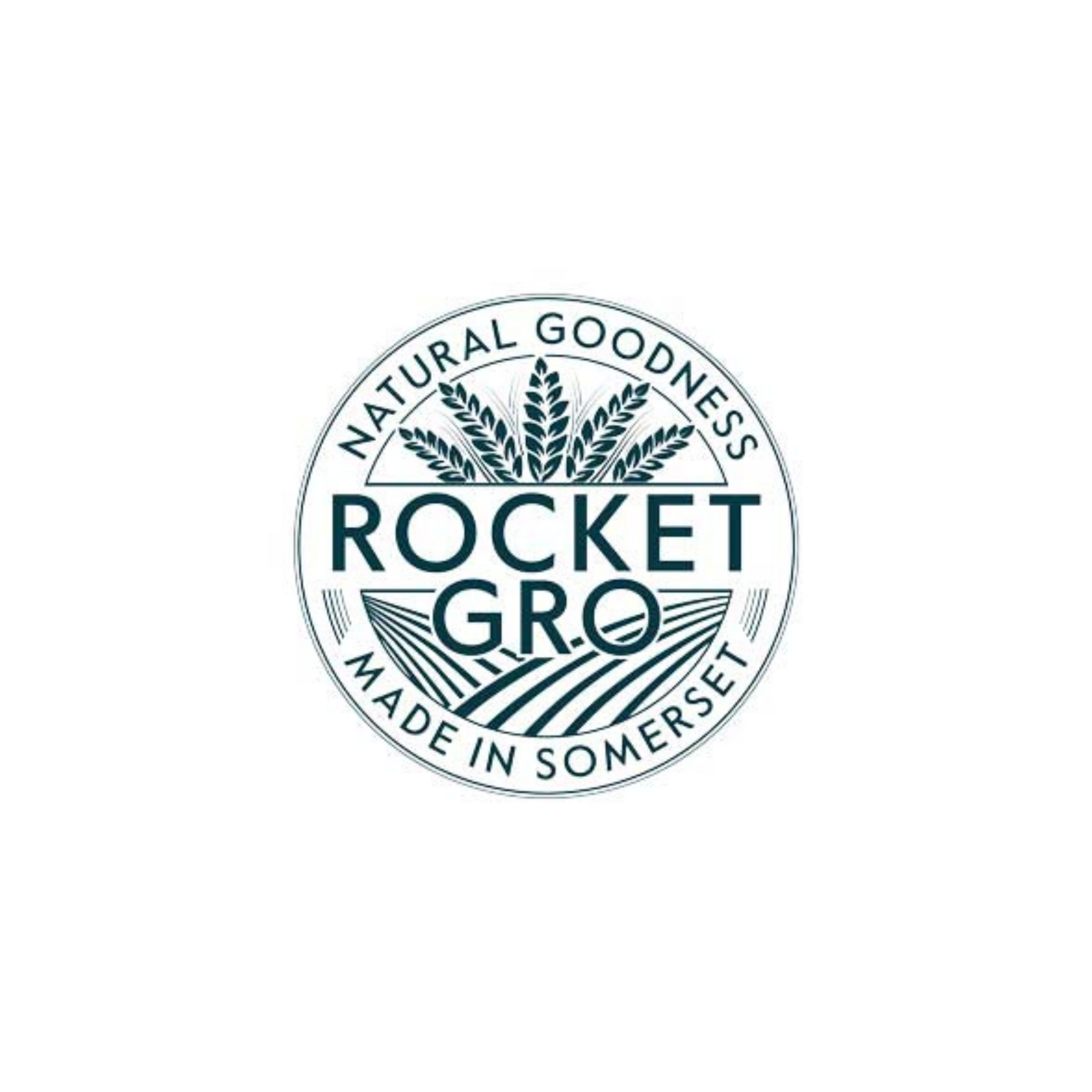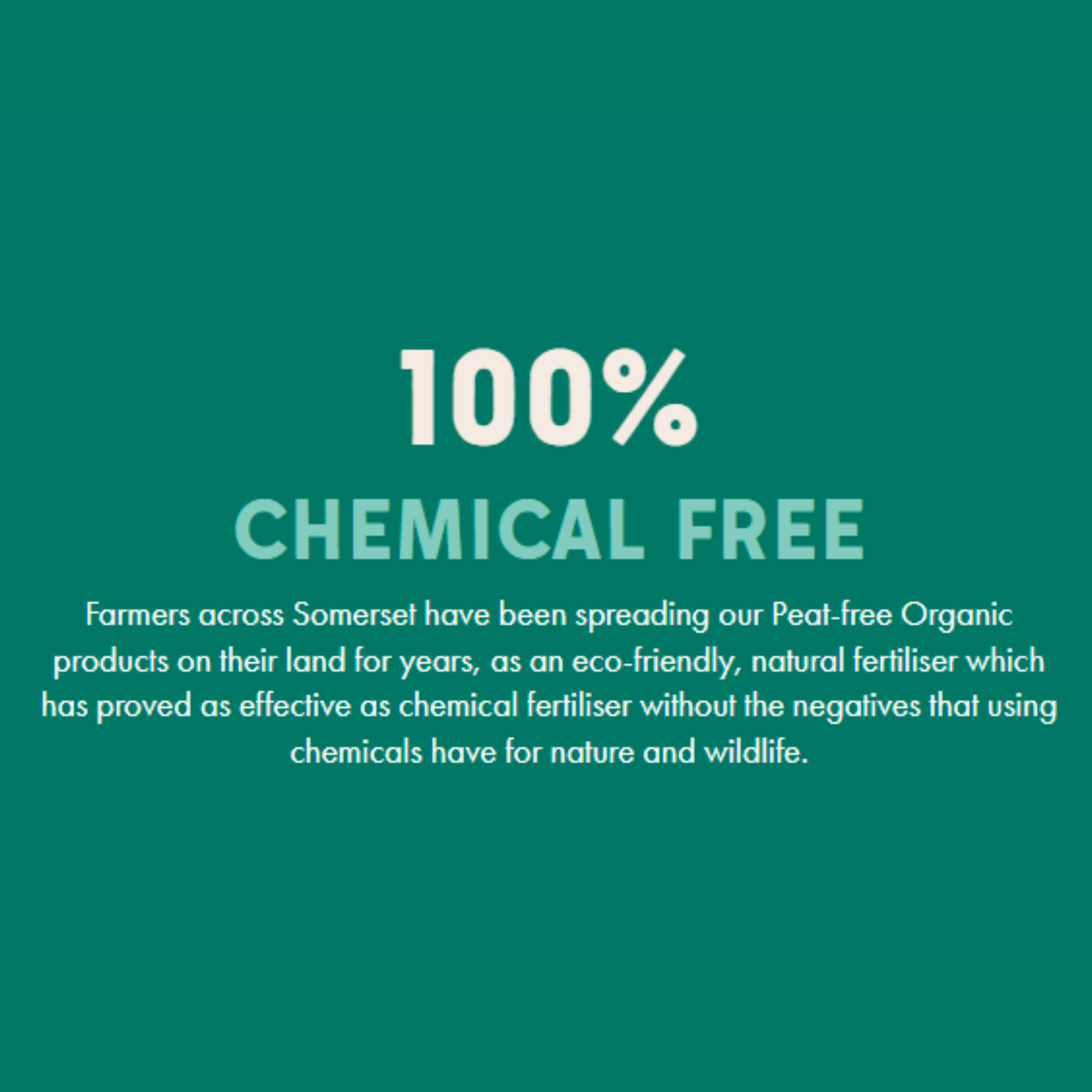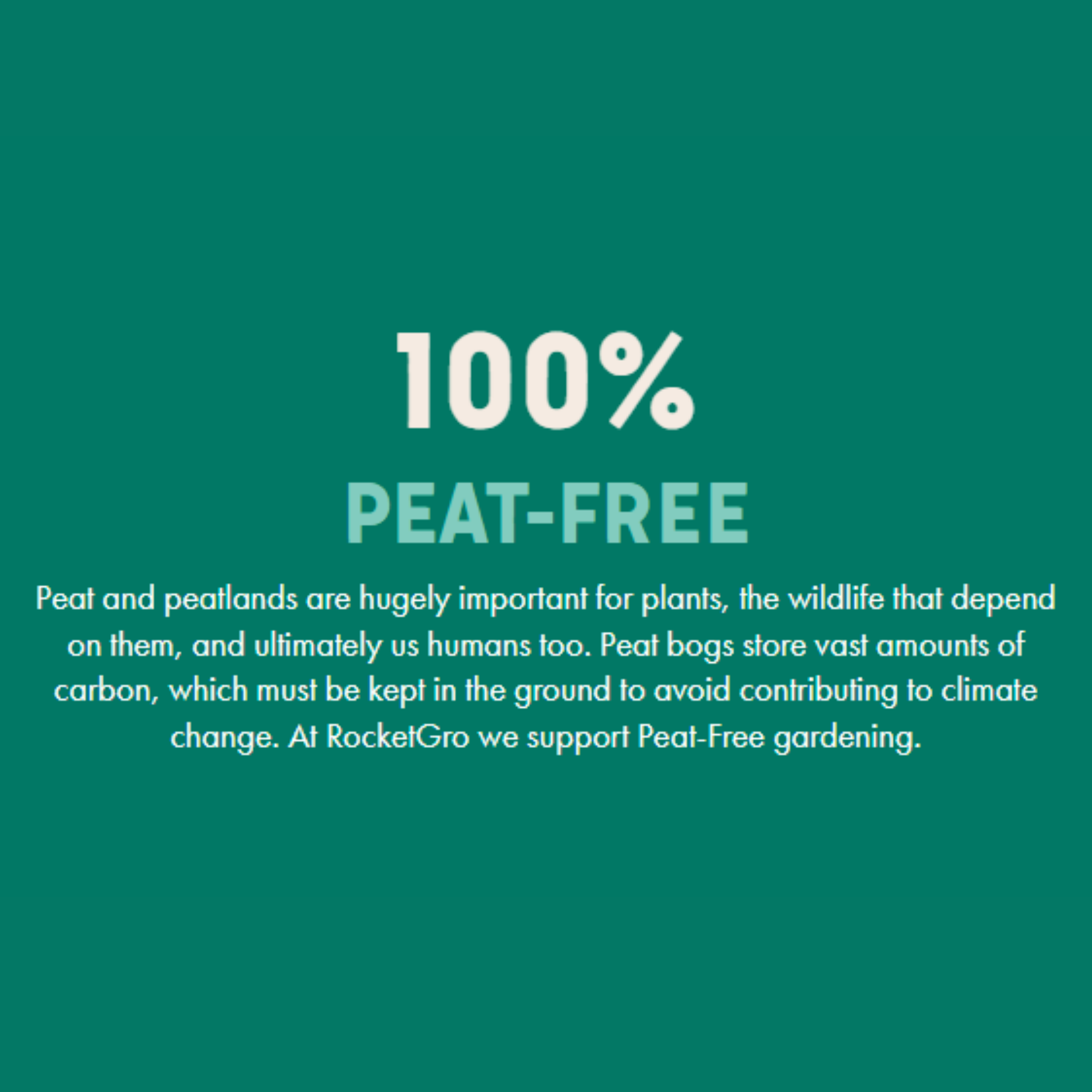 INTERVIEW WITH ROCKET GRO