Introduce Postcode
Introduce your Postcode
Tell us where you are
Check stock availability
Know your delivery options
Get faster checkout
Track your order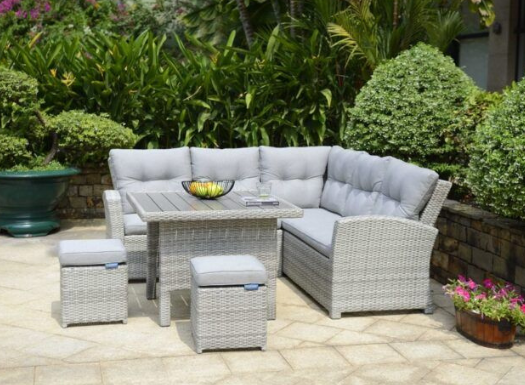 OUR 10 DAY GARDEN FURNITURE SALE KICKS OFF!
Get 15% off (almost) everything in our garden furniture range!
You won't want to miss our rare mega furniture sale which is taking place for 10 days only between May 6th - 16th. During this time you can receive a whopping 15% most of our garden furniture range
We carefully selected some of our best and most popularproducts and discounted them so you can receive the best garden furniture at our lowest price!
We can't wait for you to see these offers in-store and online!
To give you a taste of these fantastic reductions here are a few of the offers you will be seeing:
Aruba 70cm Round Bistro Set - WAS £600 NOW £510 (SAVING A WHOPPING £90)
Aruba Lite Mini Corner Casual Dining Set- WAS £1800 NOW £1530 (SAVING A WHOPPING £270!

Panama 6 Seat Set- WAS 1200 NOW £1020 (SAVING A WHOPPING £180)
Lifestyle Garden Crank & Tilt Aluminium Parasol 3M- WAS £109.95 NOW £93.49 (SAVING A WHOPPING £16.50)

We dont usually host events or special discounts on our furniture range, but this is a one-time only to promote our INFLATION BUSTING DEALS!
Whether you need to upgrade your garden furniture or just want a new set for the upcoming summer, make sure you come and grab yours from us, we guarantee the best quality at the best price!
UpCountry Team